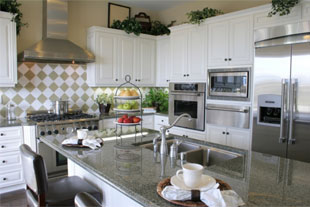 Welcome to Rajvans Enterprises, one of the leading wholesale suppliers and distributors of kitchen and home products. We were born in 1985 in the holy city of Amritsar. Since our inception we have created a clean business environment. Presently dealing in GAS Stoves, Chimneys, HOBS, Cookware, Cookers, Plastic Goods, Kitchenware, Dinner Sets, Bone China, Fire extinguisher, S/S Flasks, Thermoware, cutlery, home and kitchen appliances, inductions, Gift Items and many more. We are trusted name and enjoy a steadily growing brand loyalty. We aim to further strengthen our position in market through broad portfolio and stylish, elegant, sturdy and efficient appliances and cookware that keep your house ahead of others. Today we are propelling ahead with numerous brands & has become a popular name in every home.
Mission:
Our mission is to be the most successful and respected name in home appliances and home products. Our focus is on improving people's life through innovative products of kitchen and home.
Philosophy:
Our philosophy is make kitchen a comfort zone, so that women enjoys creating food. We always meet & exceed customer expectation of quality, technology, competitive prices and service. We are driven by our passion for quality and commitment to the customers. From a cup of coffee in the morning to the healthy meal in the evening, we touch many parts in our customers life. We are centrally located in the heart of Amritsar, easily accessible by road, rail or air.